Presentations are a fact of life. We see them in almost every industry around the world. From training videos to TED talks to public service announcements — whether we like it or not, presentations help us make sense of the world.
But they don't have to be dull and lifeless. Many of the same principles that go into captivating filmmaking also apply to creating presentations that impress. Gone are the days of the static image and the uninteresting graph. Your presentation should capture your audience's attention, and then you can deliver the goods.
So, to help you out, we've rounded up a few creative assets from the Videvo library. These are completely free, and you can use them however you want. (Just don't redistribute them!) Titles, lower-thirds, backgrounds, transitions, and even music — here is everything you need to cut a presentation like a film trailer.
Titles/Lower-Thirds
Titles need to be both easy-to-read and interesting. If there's too much happening on the screen, you audience will get lost. And while we can't help you write your titles and lower-thirds, we can help make them as captivating as possible. Scroll down for five completely free titles and lower-thirds.
Background Screens
Presentations don't have to be lifeless. Compelling video or interesting background screens can provide texture and help set the mood of your presentation. With everything from glowing grids to computer code to the Milky Way, this mini-round-up of free background screens has everything you need. Scroll down, and download them all!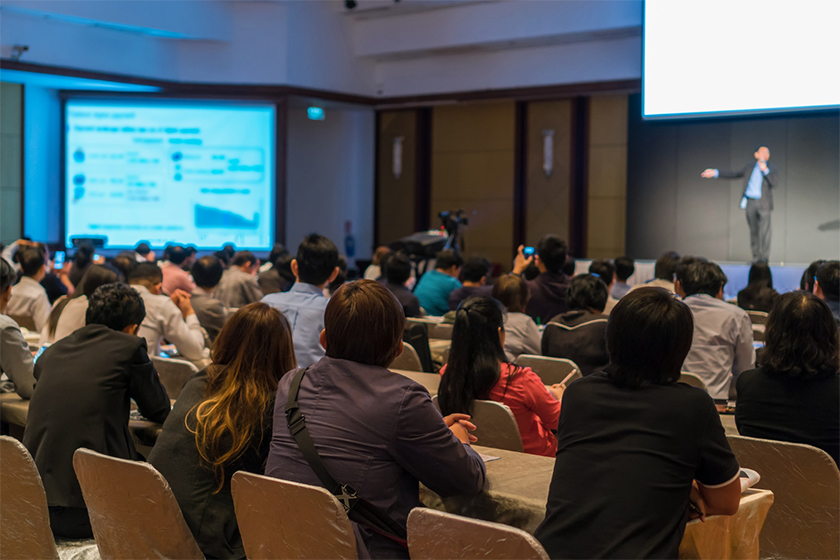 Transitions
A good presentation takes the audience for a ride, moving from point to point seamlessly. If things start to drag, or if you yank your audience around too abruptly, you can lose their attention, and then it's game over.
You can use transitions to carry your presentation through all of its important details without simply beating your viewers over the head. A little color and some movement goes a long way toward keeping things interesting. Scroll down, and help yourself to five completely free video transitions for your presentation.
Music
Finally, what is a presentation without the right music? Maybe it's uplifting, maybe it's chill, maybe it's something timeless — whatever it is, you need it to score your presentation effectively. And, since we know that we can't all make amazing music for our presentations, we've brought you a sample from our royalty-free music library that you can download and experiment with. But you don't need to stop there. There's plenty more free music in our full library, so scroll down to get started, then head on over and see what else you can find.
---
Images via Freepik.
Looking for some more music for your projects? At Videvo, our library has everything from free ambient music to music for streams — perfect for any indie project:
Need a break? Check out our videvoscapes — the ultimate reels for relaxation or concentration. Each videvoscape collects hours of high-definition nature footage and background video with downtempo chill beats for the ultimate escape from the grind.