Making an explainer video is easier than you might think, and there are services that can make the process even easier.
With such powerful software tools available these days, there's no shortage of ways to tell a story or get your point across. One of the best ways to help people understand an idea, whether it's how your business works or how to explain a scientific concept, is by creating an explainer video.
If you want to make smart use of your marketing budget, putting out an explainer video that covers your business or product is a great idea. Explainer videos are more likely to drive people to your business, and they can also boost your ranking on Google, which puts your business ahead of others in search rankings.
Explainer videos are exactly what they sound like: they explain concepts in a video format (which is usually more appealing to visitors than reading a long explanation). Explainer videos aren't just a typical YouTube video. More often, explainer videos combine a voiceover with animations, using simple illustrations and a reassuring tone to explain the idea.
This is what puts explainer videos into a class of their own, and if you think you lack the talent to make one of these yourself, you don't. But if you'd rather hand off the task, there are some services can create explainer videos for you.
How to Make an Explainer Video
There's more to creating an explainer video than using a non-linear editor. While knowing how to use an NLE and animating motion graphics certainly can't hurt, explainer videos are a balance of aesthetics and information. Your video must be interesting to get viewers' attention, but it also has to get your point across. Attention spans are short, so this can be an uphill battle, but there are a few points to remember that will help you create explainer videos that are as captivating as they are informative.
Start with a Script
Before you jump into the explainer-video-making trenches, you should know what the video is trying to explain. Getting to the video production part of the process before you have an idea for the topic is the definition of putting the cart before the horse. Though you may have an idea of what you're trying to explain in the video, it's better to put it down on paper (or into a word processor). We do this because it's easier to visualize the topic, especially as you're writing the script. Be concise, get to the point, and communicate clearly.
It's good practice to write as if you're talking to someone. It's important not to be smug, sarcastic, or offputting since this may cause viewers to look for other sources. It's also important to assume the person watching is starting from zero — that's why they're looking for an explainer video. In other words, don't write a script that caters only to a small audience; write it for as big an audience as possible. Try to stay away from big words, jargon, or difficult-to-understand concepts.
Don't Sell — Explain
When explaining your business, your product, or a service you provide, it can be tempting to try to sell it. It's understandable since, essentially, that's what you're doing with an explainer video, but it's better to be subtle about it. As your video explains a topic, a viewer is also getting accustomed to your brand, which may lead them to seek your services. Just let it happen naturally.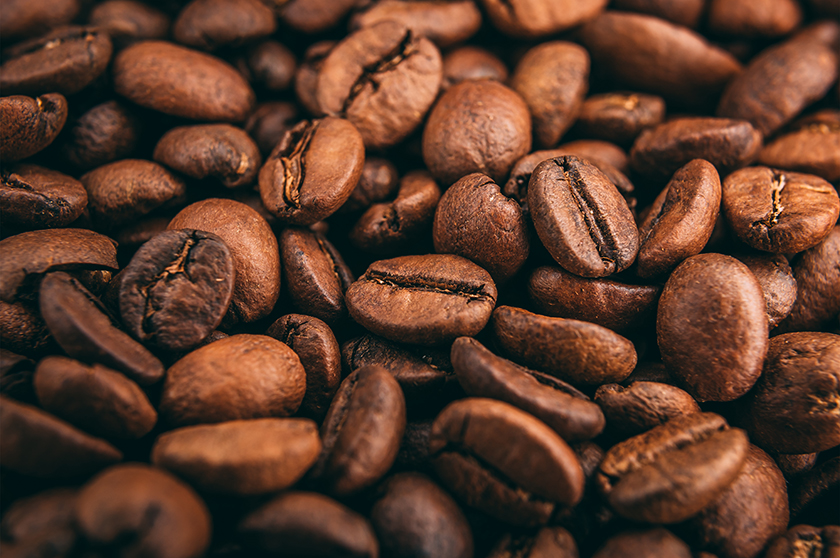 One thing that works is explaining topics adjacent to your business; your explainer video doesn't necessarily have to be about business or products. It can be about anything, but it's especially useful if you create an explainer video that covers a topic that users will search for indefinitely. Focusing on evergreen content, which is content that is always relevant, will help your video stick around for a long time, giving you more bang for your buck in the long run.
For example, if you sell coffee, you can make explainer videos on how coffee is harvested and roasted, or you can make an explainer video on the different types of coffee drinks around the world. That not only expands the reach of your videos but also lends you credibility in the space by explaining the ideas and processes involved with your industry. And because people are seeking this information, they're more likely to sit through your video than they would an ad or a commercial. Without even having to sell your product, you're putting your brand front-and-center in viewers' minds, so they're more likely to shop with you the next time they need coffee — or whichever product you're selling.
Pick the Right Voice for the Job
With a solid script in hand, you can get to work recording the voiceover, which should be friendly, energetic, and authoritative. A monotone voice droning on about a topic will make people click out of your video before they get their answer. The voiceover should sound like the person who's explaining knows what they're talking about and is excited to talk about it. Of course, you're free to do the voiceover yourself to save money. However, if you don't have the right voice or lack the necessary professional equipment to produce clean and crisp audio, it might be better to hand this off to a professional.
Professional voice actors can match the tone of your script better than you can because that's their job, and they're likely to own professional recording equipment. Not only will this make your video sound better, but it's also less work for you. And if you're thinking hiring a professional voice actor is too expensive, it's actually quite affordable. With Fiverr and other sites like it, you can find professional talent at an affordable price, ranging from $5 up to $100, depending on the project. (It's worth mentioning that paying more will net you better results, so you'll want to look around and hire the right person, with the right voice, for the job.)
The Shorter, the Better
The length of your video is one of its most important aspects. There is no "right" length — videos range between 30 seconds and five minutes, on average. That being said, it's crucial that you don't overstay your welcome. In this case, it's better to make a shorter video than a longer one. You only need enough time to explain the topic.
You'll need to consider the platform where you'll publish your video. Each platform has its own set of written and unwritten rules. On Instagram, for example, time limits vary depending on the format. Instagram Stories have a 15-second limit; Instagram Reels can be as long as 60 seconds; Instagram Videos for the feed are capped at 60 minutes. YouTube, Twitter, TikTok, and Facebook have their own limits on video. Although it's good to know how long your videos can be, knowing how long they should be is more valuable.
Social media platforms value short videos because the algorithm — a nebulous, behind-the-scenes computer calculation — promotes shorter videos that people are more likely to finish. Suppose the algorithm finds that people are more likely to watch the entire video. In that case, it means the video is interesting and worth putting in front of more viewers, which increases the number of potential viewers who will come across a video. Of course, no one can really know what an algorithm will do, but the fact that Instagram is telling users to make shorter videos should be reason enough to listen. So while 60 seconds may be the hard cap for Instagram Reels, a TikTok equivalent, shooting for 30 seconds could help your video find more success. Your video can be as short as you need it to be, so long as you can get your point across.
Find Eye-Catching Graphics
No rule says your explainer video has to use motion graphics or animation, but it's a widely accepted practice. Animated videos that use simple motion graphics and illustrations are more cost-effective than live-action videos, which require a large budget for a production crew, equipment, talent, and more.
If you're making an explainer video, you'll need to know how to animate graphics in applications such as Adobe After Effects or DaVinci Resolve. Knowing how to create vector graphics is a good idea, too, but it's not necessary. Thanks to royalty-free stock websites, such as Videvo, you can license royalty-free stock vector graphics and animations for your videos.
If you have an eye for design, this is the part of the process where you can engage your creative energy to craft visually appealing videos. But if you're not an aesthete, something that will help is a consistent design language across the entire video. That means sticking to a simple-yet-attractive color scheme and complementary illustrations — try not to combine assets that look too different. Another tip: less is more. Know when to stop and move on. Cluttering the screen with too many elements can be distracting.
The 3 Best Services for Creating Explainer Videos
Using video editing software to create explainer videos is one way to get the job done, but it's not the only way. Some online services can either do it for you or at least automate certain aspects of the process, such as the animation. If don't have the time to take on the project, or if you don't have a powerful computer that can run video editing software, these services can help you produce top-quality videos.
webdew
You don't have to make explainer videos alone; webdew can help. Webdew provides marketing services, from designing websites to beefing up your SEO. One of the services webdew provides is video creation. 
Webdew's video creation service is very customizable, offering you a selection of 10 video styles that will make your explainer video stand out. You can choose a whiteboard animation, infographics, line art, character animation, 2D animation, and graphic animation. Besides animation, webdew also offers HUD, 3D, screencast, and even live-action styles. It's up to you to find the right video style for your project. 
After you choose a video style, webdew has a seven-step process for creating an explainer video. webdew will handle script writing, storyboarding, voiceover, animation, and audio. Whether you're using the explainer video to explain a topic, onboard employees, or break down a product, webdew's talented marketing experts can turn your concept into an explainer video that's ready to share. 
The entire process is much more affordable than you think. For example, pricing for a 30-second video starts at only $100, which is less than the cost of a year's subscription to Adobe After Effects (you can learn more about pricing here). Not only is it affordable, but webdew's video production service is also well-reviewed. webdew is ranked as Clutch's best video production company, with over 125 happy customers praising the service. 
Explainify
Explainify is a similar service for creating explainer videos. The process is not unlike the one offered by webdew. Explainify starts the process by asking you to fill out a form describing your video needs. This is followed up by a call between you and the team working on your video. After that, Explainify promises to learn everything there is to know about your business. The video production process starts here, with the team taking care of the scripting, voiceover, animation, sound design, and everything else. 
Explainify offers three different packages of varying effort and value. The Impact package is the most affordable and the least time-consuming, with an average wait time of six to eight weeks. It doesn't provide the flashiest video, but it's still a solid product.
With a six- to nine-week wait time, the Impress package kicks things up a notch, adding multiple characters, more animations, and higher production value. The third and final package, Inspire, has an eight- to ten-week wait time and offers the highest production value. Packages don't have a set price, so you'll have to schedule a call with the company to get an idea of the cost, but the site mentions the industry standard price for an animated video is between $1,500 to $8,000. With prices like that, you're better off doing it yourself if you're on a tight marketing budget. Then again, Explainify does very good work.
Canva
There are many online platforms for creating quick-and-easy explainer videos. Sites like Animoto, Animaker, and Biteable are all worthy options, but Canva's ease of use makes it a standout choice. You can run it on essentially any computer via a browser window; Canva is a design platform for everything from slideshows to social media graphics to resumes. Because of Canva's wide applicability, the platform has a ton of tools and built-in assets for your projects. Even better, because so many people use it, it's easy to find a tutorial (or explainer video!) to learn how to use the platform.
One thing worth mentioning: Canva is free to use. All you need to do is make an account, and you're all set. Canva's video editor is a simple tool compared to a fully featured NLE, but it's capable of helping you produce slick animated explainer videos. One of the best things about using Canva is that you don't have to upload your own assets since Canva already has many to choose from. You simply pick vector graphics from the elements tab, which has a handy search bar, drag the asset over to the page and drop it in. From there, you can change the size and color of the asset, and you can even animate it.
Sure, the animations aren't the most complex, but they add movement to your videos. Some graphics have built-in movement, too. Besides vector graphics, Canva offers users free backgrounds, videos, fonts, and music. And if you're not finding what you need, you can also purchase assets as you need them, or you can sign up for a paid Pro account to access premium assets.
If you're unsure where to start, Canva also has templates to help get you started. While the templates won't always be exactly what you're looking for, they're a good source of inspiration. You can upload videos to the platform, as well as vector graphics and other assets you may already have. The video editor works on a card system, with each card having a max time limit of 30 seconds. You can add a new card to move to the next scene and adjust the time each card stays on the screen. It's all very simple, really.
---
Cover image via Freepik.
Looking for free assets for your explainer video? Check these out.
And if you need some inspiration, or maybe just a break from the grind, check out our Videvoscapes — hours on end of high-definition footage and chilled-out beats.
And don't forget that ever Friday is Freebie Friday. Subscribe to our YouTube channel for new, free video clips every week.