In this article, we're going to go over some core information you need to know about uploading videos directly to Threads.
Unless you've been living under a rock for the past week, you should know that Meta has released Threads. It's a brand-new social media platform that allows users to post written content, videos, and pictures to share with their followers — in a Twitter-like layout. It's derived from your Instagram account, and given that Instagram Reels have really changed how video content is delivered in 2023, it's only natural to ask how much Threads can do for you as a video creator.
Sharing from Instagram to Threads
Now, one of the very first ways you can share video content to Threads is directly from your Instagram account. Here's how you do it:
Find an Instagram reel or an IGTV video.
Select the share icon (the paper plane).
Press share.
Go to the threads icon, and select post.
However, it's important to note that this doesn't publish a watchable video on Threads itself. Users will be redirected to Instagram to watch the video when they click the post. So, what's the benefit of this method?
Currently, Threads only allow videos up to five minutes in length. If you have long-form content that you would typically post on YouTube and share on Instagram, it won't work on this platform. The purpose of sharing Instagram videos on Threads is to direct new followers to older published content they may have missed out on. However, apart from that aspect, this is not a popular way to share video content on the platform.
How to Post Videos on Threads
So, how can you share videos on Threads? Share them organically from your phone directly to the Threads app, where they will be watchable.
Here's how:
Select the new post icon.
Choose the attachment icon (the paper clip).
Select the video from your phone's folder.
Click "add."
Post the video.
This process should take just a little bit of time. It's worth noting that, similar to Instagram, Threads supports a variety of resolution formats, including 16×9, square format, and 9×16.
In the video, you will note that I am writing Videvo test for the caption, but I'm purposely misspelling it, which is for a reason you will soon see. Upon posting, the video plays back, and at the moment, I think the image quality is slightly better than Instagram. However, there might be some bias from a brand-new toy.
As noted, I've misspelled my caption, so let's correct that, or can we? Well, here's another thing to note: once you've posted a thread, you can't edit it, unlike Instagram, where you can go back and edit the information. Threads borrow the idea from Twitter, where it cannot be edited once it's posted.
Therefore, be vigilant with your typos and spelling when uploading video.
16:9 Video on Threads
Let's delete that, and instead, I'm going to go back to my video folder and upload a 16×9 video, which is your typical widescreen video format.
Once uploaded, tap the screen to get the full-screen experience. However, as a 16×9 resolution, we'd want to rotate the phone to fill the entire width. But by doing so, we can see that it follows Instagram's principles, where rotating the phone doesn't rotate the video, as we would expect on a video platform like YouTube or Twitter. Therefore, while 16×9 may be a more cinematic and better format for video content, on Threads, like Instagram, it is primarily geared toward the 9×16 resolution.
9:16 Video on Threads
Let's go back to my video folder and post a 9:16 video. Once uploaded, I can rotate the phone and get the full-screen image. And there's no debate; it looks much better than it does on Instagram reels. This is primarily because, on Instagram reels, the user interface comprising of likes, comments, shares, and even video information takes up at least one-third of the screen, making it visually cluttered.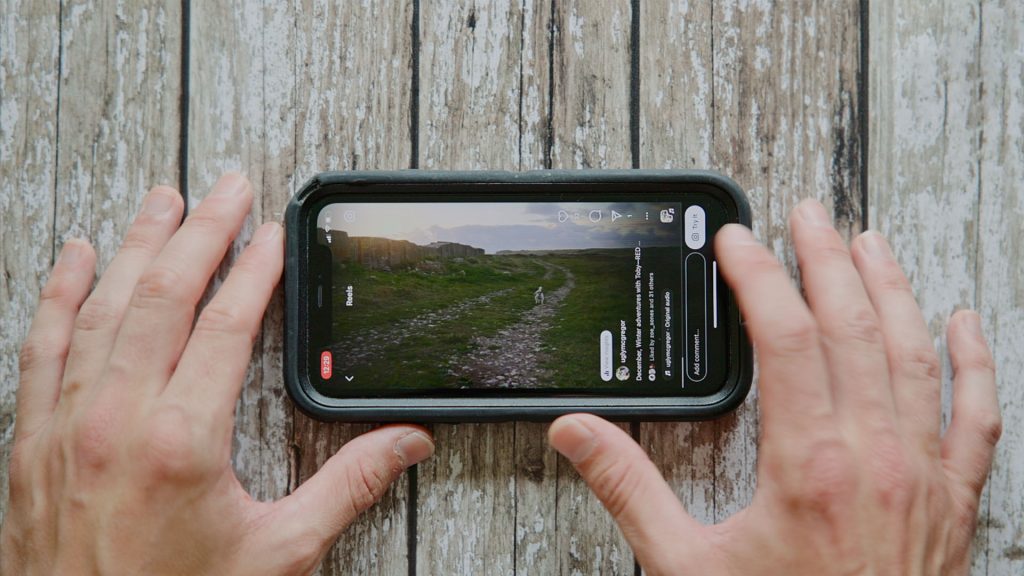 When it comes to uploading visually important video content, clutter on the screen can be quite detrimental. However, when using Threads, you can enjoy a cleaner-looking image without distractions. To achieve this, it's recommended to use the 9×16 format when uploading on Threads. Whether you choose a vertical or horizontal orientation is up to you, but rest assured, you'll have a much cleaner viewing experience compared to Instagram reels.
Hashtags on Threads
Now, let's discuss the shareability aspect of these videos. For instance, I'll be uploading a holographic display in the 9×16 format with a retro Star Wars vibe. Like on Instagram, I'll include the hashtag #Starwars to increase visibility.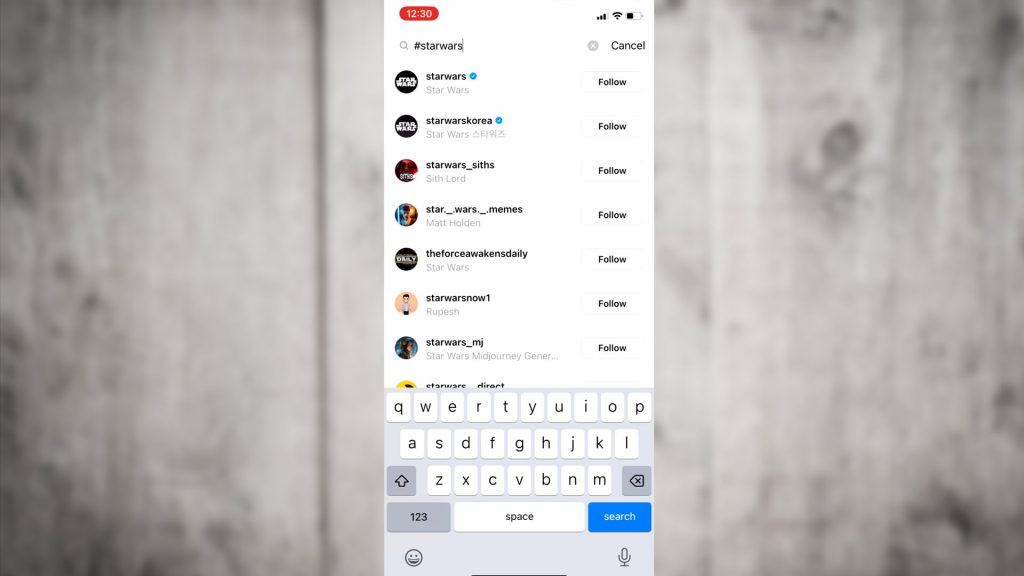 However, it's important to note that the prevalence of hashtags on this app is still uncertain. When searching for #StarWars in the app's search bar, it doesn't display a variety of Star Wars-related posts as you would find on Instagram. Instead, it shows a range of Star Wars-related Instagram accounts. In terms of searchability and the use of traditional hashtags, Threads feels more like the wild west. There aren't any predefined rules. Yet, the absence of strict rules might allow for more creative freedom with your video content, rather than conforming to an algorithm.
Final Thoughts
Now that you know exactly how to post videos on Threads, it's time to start sharing your best content. If you're looking for a new way to share your video content and connect with your followers, then a platform with no established norms may offer new opportunities.
---
Looking for filmmaking tips and tricks? Check out our YouTube channel for tutorials like this . . .