In this round-up, we showcase the Dell Pro Webcam, Razer Audio Mixer, Logitech Litra Glow, Elgato Stream Deck Pedal, and more.
You can start your streaming career with just a laptop or a phone — you can stream as long as you have a camera, microphone, and an internet connection. But you'll want to upgrade your setup eventually.  
Before you get a better webcam or a nicer microphone, you'll want to square away the essential components. That means investing in a powerful PC and a good monitor. Of course, you'll also want a mouse, a keyboard, and other essentials like a desk and a chair. But once you have all that secured, it's time to put your money into products that will make your stream look and sound better.
Below is a list of the best streaming products for 2022.
Dell Pro Webcam
Image via Dell.
The legacy tech brand entered the webcam market last year, picking up the slack at a time when seemingly everyone needed a quality webcam. The Ultrasharp 4K webcam wowed many, including myself. With crystal-clear picture quality combined with feature-packed software that uses AI for automatic lighting and framing, the Ultrasharp 4K is the ultimate streaming webcam. However, the $200 price point may be too steep for some streamers. The alternative, then, is Dell's newer 2K Pro Webcam. 
Though not quite 4K, the Pro Webcam's max 30 fps framerate at 2K resolution is not bad. This webcam is also compatible with the same Dell Peripheral manager software, allowing you to tap into AI features. At $135 (closer to $110 on sale), this Dell webcam is an affordable, reliable option for streamers and YouTubers.
Nvidia RTX 2000-Series GPU or Newer
You need a dedicated GPU for PC gaming if that's your stream, but that's not why an Nvidia GPU is on this list. Nvidia has a piece of software called Nvidia Broadcast, which leverages the AI Tensor cores in RTX GPUs to improve the audio and video quality of your streams. Nvidia Broadcast, which is free to download and use, requires an RTX 2000-series GPU or later, so plan to spend around $300. I bought an RTX 3060 this year for about $350. 
With Nvidia Broadcast, you can turn on AI features like auto framing, background removal, background replacement, or background blur. If you've used Zoom, you may be familiar with some of these features, but Nvidia broadcast implements these features almost flawlessly. It feels like you're using a green screen for the background removal and replacement features, while background replacement looks so good it's comparable to using a f/1.2 lens.
Nvidia Broadcast also has AI features to clean up your microphone and speaker signals. More importantly, Nvidia Broadcast is compatible with OBS, allowing you to take advantage of AI features as you stream or record.
HyperX ProCast XLR Microphone
There are two types of microphones to consider: USB or XLR microphones. The former is convenient, affordable, and typically has many features built into the hardware. Gaming peripheral brands like Razer, Elgato, and HyperX all make USB microphones and are fine for streaming. But XLR microphones are more versatile since you can switch between audio interfaces to change the sound and implement additional features.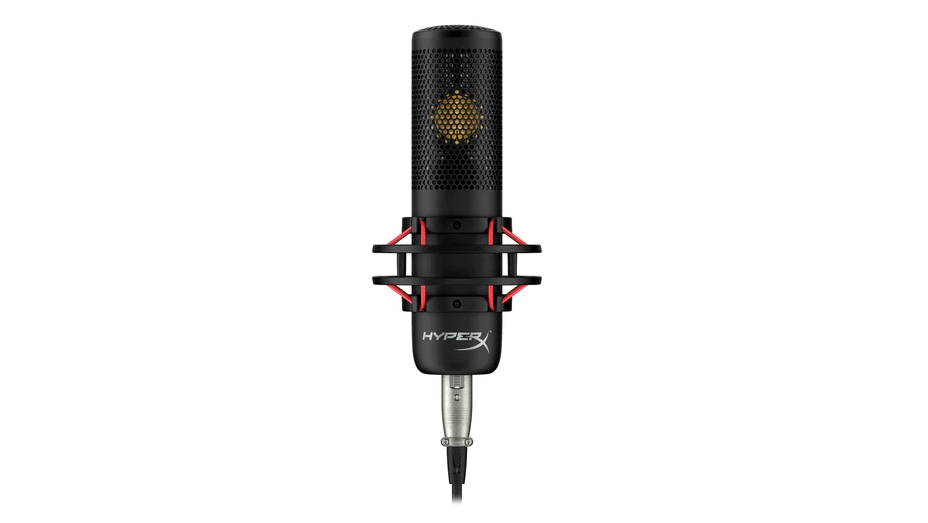 It used to be you had to choose between an XLR microphone or a USB one with gaming aesthetics, but that's no longer the truth. HyperX released the ProCast Microphone this year, combining gaming aesthetics with an XLR microphone. The $250 microphone is more than twice as much as most USB microphones, but you'll unlikely need to upgrade, saving you money in the long run. 
Razer Audio Mixer
The Razer Audio Mixer is one of the first streaming products from the green team. With four sliders and multiple buttons, this product makes streaming so much more convenient. Paired with Razer's software, you can customize what each slider does, allowing you to control the volume of your music, microphone, audio effects, and chat.
This audio interface has an XLR input, making it compatible with the microphone above. However, it's also compatible with USB microphones via the 3.5mm audio input port. Razer sent me a review unit earlier this year, and, apart from one issue, I thought this piece of hardware to be essential for streamers. Priced at $250, it's not cheap, but it's worth the price, especially if you have many audio sources while you stream.
TRUTHEAR x Crinacle Zero Wired Earbuds
Because the interface has a 3.5mm audio output port, you'll need a pair of wired headphones or earbuds to monitor sound. Typically, I'd recommend the Audio Technica ATH-M50x monitor headphones, but I recently began to use a cheaper pair of monitors that are worth picking. The TRUTHEAR x Crinacle Zero wired earbuds are great for everything from gaming to monitoring audio.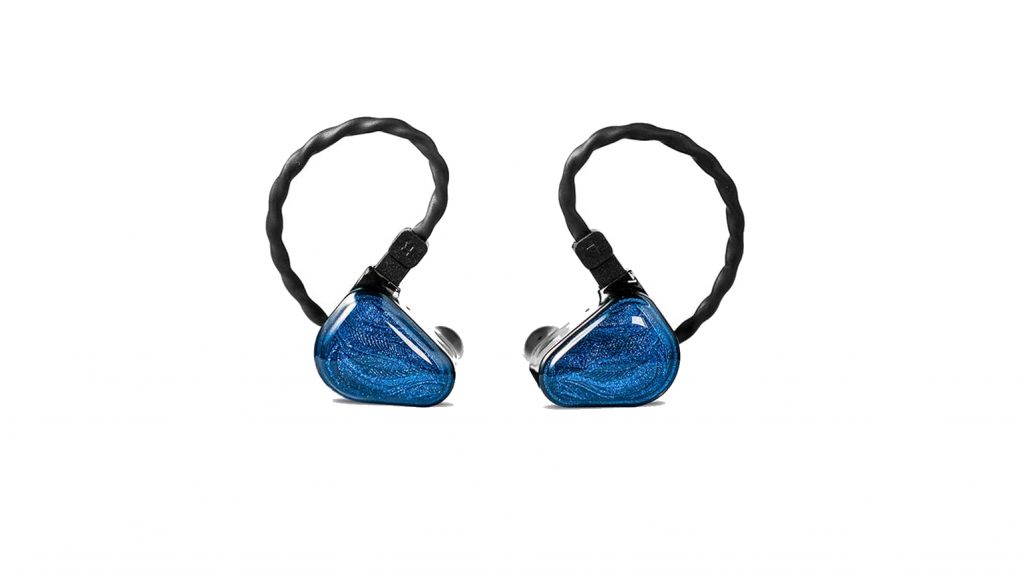 Image via TRUTHEAR.
Designed by the popular audiophile YouTuber, Crinacle, these wired earbuds look and sound great. While they're a bit heavy on the base, which I enjoy, these earbuds were designed to have a sound profile similar to the Harman target curve. The Harman curve is the ideal profile for a majority of people, so it's likely you'll find them to your listening taste. The best part? They cost $50. You can't beat that. 
Elgato Stream Deck Pedal
The Elgato Stream Deck was the first product of its kind, allowing streamers to control various applications with the press of a button. And with the ability to create custom macros, the possibilities will make your head spin. If you want a panel with rows of custom controls, you can't go wrong with the Stream Deck or the newer Stream Deck Plus. But, if you want something simpler, consider the Stream Deck Pedal. 
Image via Elgato.
The Stream Deck Pedal goes under your desk, and it has three pedals that you can customize. At the most basic level, you can use the pedals to switch between scenes on OBS, or to open specific applications. While your options are limited to only three pedals, you can set up different profiles in the Stream Deck software, so the pedals have different functions depending on which application you're using. The Stream Deck Pedal costs $90. 
1080p Video Capture Card
You'll need a capture card if you stream video games from an external source. You'll also need one if you prefer a DSLR or mirrorless camera over a webcam for streaming. You can output a camera's video feed to your computer via a capture card.
Elgato offers several pricey options, but you can find cheap capture cards on Amazon for under $20. While these cheap capture cards won't capture video in 4K, 1080p capture at 30 fps is more than fine for most people.
This specific card is listed as "Amazon's Choice," though there are many similar products that look and cost the same. Any of them will do, really. At under $20, you can't not get this capture card. 
Logitech Litra Glow
Most webcam software has a light correction feature that compensates for low lighting, but even the best webcams can't perform miracles if you're recording in near-total darkness. Any LED panel or ring light will improve picture quality, but not as much as Logitech's Litra Glow streaming light.
This LED light is small, easily mountable on your monitor, and affordable. Once you set it up, you can control the light's brightness and color temperature via Logitech's G Hub software. You can, and should, pick up the Litra Glow for around $55.
Nanoleaf Hexagons
No streaming setup is complete without a Nanoleaf Hexagon backdrop. These colorful lights are a bit overdone now, but that doesn't make them any less fun. You can arrange the lights however you want, and you have infinite color customization options. And if you don't have the patience to customize, you can download lighting presets from the app. One standout feature is the sound-activated lighting, which reacts to sound, with louder sounds creating brighter panels. 
The $170 lights are purely for vanity. Still, they're nice to have once your streaming setup is complete. And if you don't like the hexagon shapes, Nanoleaf also offers triangles, lines, squares, and other types of colorful LED lights. 
---
Cover image via Nanoleaf.
Looking for some music for your projects? At Videvo, our library has everything from free ambient music to music for streams — perfect for any indie project:
Need a break? Check out our videvoscapes — the ultimate reels for relaxation or concentration. Each videvoscape collects hours of high-definition nature footage and background video with downtempo chill beats for the ultimate escape from the grind.