The global economy has been experiencing an ongoing sea change since the disruptions of 2020. What does that mean for freelancers?
We've seen the realization across multiple industries as creative types have gone from "Hey, I can work remotely!" to "Hey, I can work for myself!" But having made that transition, you're now confronted with the stark realization that the office job came with some useful infrastructure. Here are some tips to finding success in your freelance life.
The Importance of Boundaries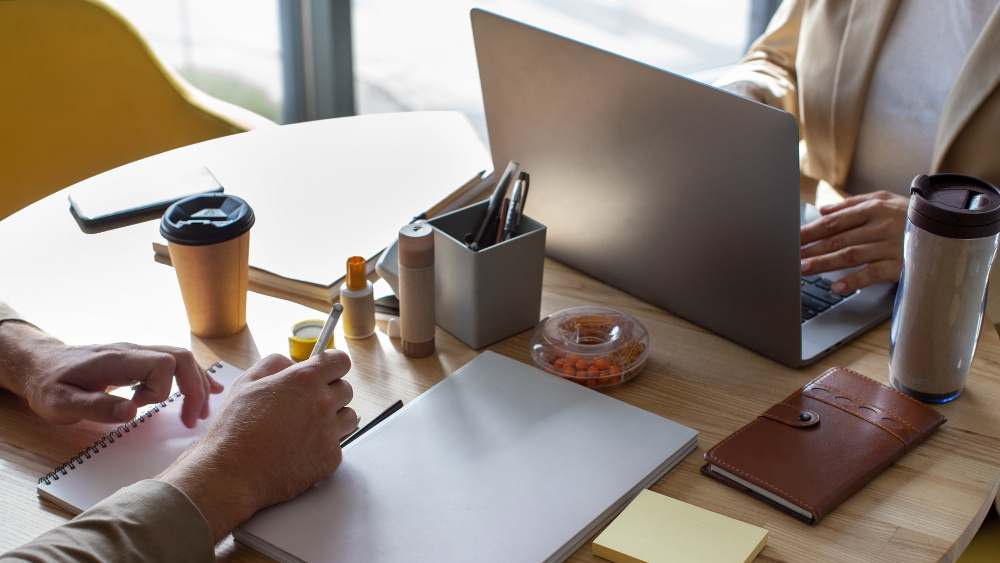 The best thing about working in an office is having a door you can close. The worst thing about working freelance is not having a door. Sure, it's great to be knocking out creative projects while wearing your footie jammies and blissing out to hours of office ambience that only you get to program, but if you're working in your living room, you're still in your living room.
Our brains like structure and the separation of spaces. If you're going to be building your own business from home, make sure you've got a space that is clearly Where the Business Gets Done. Hang a curtain. Turn the desk to face the wall. Whatever it takes to trick yourself into thinking that you're not at home where dishes need doing, laundry needs folding, and hey! here's a book you haven't finished reading.
And this goes for those who co-habit this space with you. For whatever portion of the day that you designate as "office hours," those people are "office mates." And we all know how distracting office mates can get. (This is why we have doors in the office, right?) Make it clear so everyone — including you — knows when it's work time.
The corollary to this, of course, is to go sit in your office during office hours. We know it's a drag — this is what you walked away from, after all — but when it is work time, you should be working.
It's Time to Make the Donuts
Like all those motivational memes about getting to the gym, you need to set and live by a schedule that actually has working hours. It's great that you've reclaimed those four hours of commuting that you used to lose every day, but if you spend them supine on the couch, flicking through all your digital media services, you haven't really gained anything, have you?
There's no secret trick to it. Work gets done because you do it, and doing it requires time in the chair. Freelancing allows you to work whenever, wherever, and however, but you still need to show up. You still need to find the motivation (and the space) to do the work. As the old saying goes, "The donuts got made because someone made the donuts."
Growing up Is Hard to Do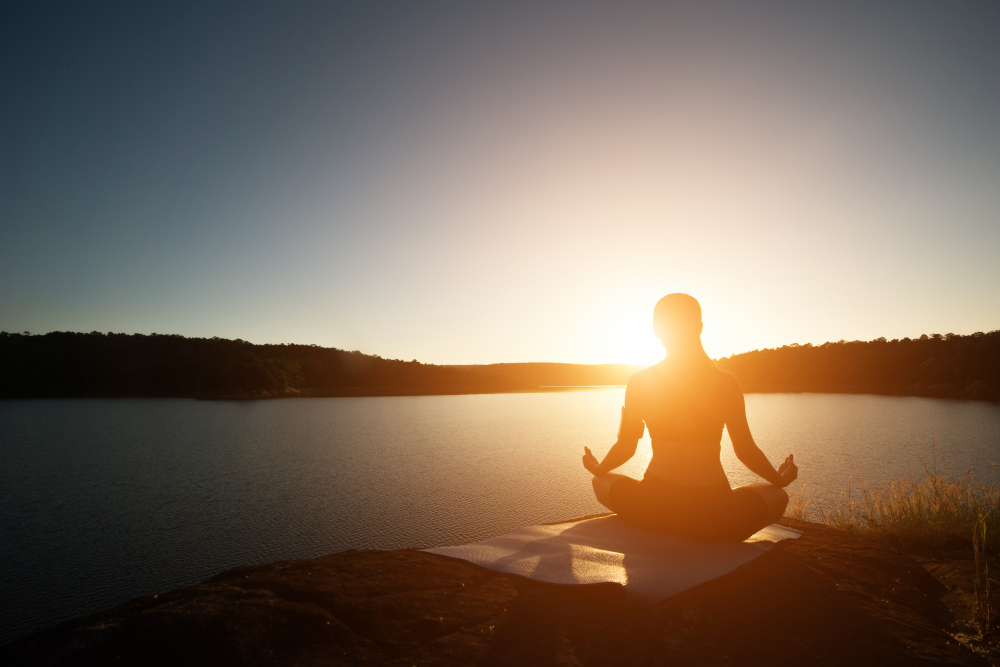 And speaking of showing up, freelancing is more than you cutting the cord and galloping off into the weeds. Gone are those days of being saddled with trainwreck projects that had poorly defined goal states, indeterminate timelines, and vague mission statements. While you have the opportunity (and the joy!) of picking projects that make you squeak with delight, make sure you're not swapping one grind for another.
As you broaden your professional skill sets and enrich your resume, don't forget to devote some attention to your own personal goals and growth. The lure of billable hours is strong, and there will be days when that is what gets you into the chair in the morning, but in the long run, what keeps you coming back is the same thing that pushed you out of the corporate nest in the first place: you. You wanted something different. You wanted something more. You wanted to grow.
Every job should answer two questions: Does it improve the business? Does it improve me?
Always Be Learning
Trends are constantly on the move. Technology is always improving. As a freelancer, active learning is critical. As you master new skills and hone your craft, your ability to land better and more lucrative projects increases. Always be on the lookout for educational opportunities like industry seminars, online courses, and hands-on tutorials.
And it's not just industry-specific active learning that can enrich your portfolio and provide you with upskilling opportunities. Your freelance business is more than just that magic square of your expertise. You're running your own business now, and you should always be optimizing your efficiency in those areas. Are you tracking your billable hours effectively? Are you managing your calendar well? Are you invoicing in a timely manner? Do your invoices look as professional as the rest of your business? Are there third-party systems that can manage this portion of your business for you?
No One Can Hear You Freelance in a Vacuum
Let's acknowledge the one thing you are giving up when you start your freelance career: collaboration. As annoying as the office life might be, it does come with opportunities to bounce ideas off other people. You can leverage other people's skills and interests to more readily realize a project's goal. You even get those idle fifteen minutes in the break room when you can talk about sports or high fashion or where's the best restaurant when the boss calls for an all-hands weekend push.
As you embrace your freelance life, don't become a hermit. Remember to network with other like-minded professionals. Maybe you can get some shared office space somewhere (once you've gotten some practice at boundary and schedule setting). Seek out events relevant to your field. Join professional organizations, and participate in online communities. And speaking of communities, explore your local neighborhood. How can your freelance skills enrich this local community?
The Only Limit is You
As you embrace your newfound life as a freelancer, remember what led to you this decision in the first place. You wanted something better for yourself. It can seem like a daunting proposition, but you're not reinventing everything. Acquire tools that enable you to focus on your passion. Build a network that sustains your efforts. Set goals that broaden your skills and that make you more desirable to potential clients. Seek active learning opportunities. You get to set the goals. Don't settle for anything less than the world.
---
Images via Freepik.
Looking for some music for your projects? At Videvo, our library has everything from free ambient music to music for streams — perfect for any indie project:
Need a break? Check out our videvoscapes — the ultimate reels for relaxation or concentration. Each videvoscape collects hours of high-definition nature footage and background video with downtempo chill beats for the ultimate escape from the grind.